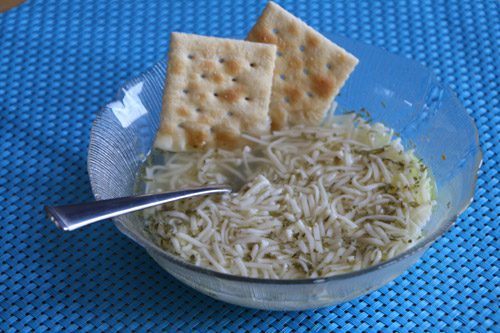 1. Fill a Dutch oven pot ¾ full of water, add 1 whole chicken (raw or 1 tin Blue Star chicken), and boil for 45 minutes.
2. Remove chicken and set aside. Add 1 onion cut in quarters and 2 tbsp of chicken bouillon base. Put 3 bay leaves (crunched), 1 tsp whole black peppercorns, and 2-star anise in a spice ball and add to water.
3. Simmer for 45 minutes and serve with Rede-Made noodles. Garnish with parsley if desired. Chicken can be deboned and added to soup broth or used for other recipes.
Enjoy!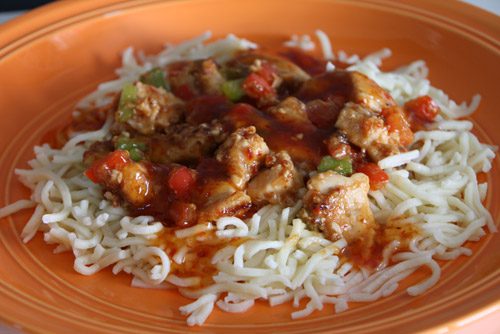 Sweet Tai Chili Noodles & Chicken
Serves: 4-6
1. Ingredients: ½ bag Medium Rede-Made noodles, 5 chicken breasts cubed, 1 jar VH Sweet Tai chili sauce, ½ green bell pepper, ½ red bell pepper.
2. Cook chicken in ½ jar of Sweet Tai chili sauce in a saucepan. Once the chicken is done, add peppers and let simmer for 5 minutes. Cook ½ bag of Rede-Made Medium noodles.
3. Place chicken mixture over a bed of noodles and add Sweet Tai chili sauce to taste.
Enjoy!
Enter to Win!
Submit your photo and recipe below to be entered to win a prize package and the opportunity to be featured on the website.
"*" indicates required fields