Welcome to Rede-Made Noodles
From humble beginnings and a commitment to tradition comes the homemade taste of egg noodles and perogies that are "Just Like Grandma's." Rede-Made noodles are made the old-fashioned way – by rolling out the dough, cutting it, and packaging small batches. The result is texture and quality superior to extruded pasta. Our products use ingredients from local farms, are packaged in Winkler, Manitoba, and are certified Manitoba Made.
Homemade Egg Noodles Near Winnipeg, Steinbach, and Brandon with Rede-Made Noodles
Are you craving something hearty and traditional for your next meal? Rede-Made Noodles has created a range of small batch noodles suitable for any meal in Winnipeg, Steinbach, and Brandon. Hearty and flavorful, our homemade noodles are perfect for busy nights, family dinners, or as a side dish, enjoyed in all of your favorite recipes. Enjoy the classic, home cooked taste of egg noodles just like Grandma used to make and experience something new for dinner tonight.
About Our Range of Noodles
At Rede-Made Noodles, we offer a wide selection of homemade noodles in Steinbach, Winnipeg, and Brandon. Our thin noodles are great in salad dishes, adding texture and lightness, while our medium noodles are ideal for stir fries and pasta dishes. Choose our wide noodles for heartier dishes, such as casseroles or cheese dishes. Or, add flavor and texture to a soup with our soup noodles. The choice is yours! Our small batch egg noodles are hand rolled and cut to perfection, offering quality, flavor, and freshness. We use ingredients from local farms for a truly memorable experience. For more information browse our range or call our team today at (204) 331-3716.
Hours
---
Monday-Thursday 7-3
---
Please call for appointments outside of these hours.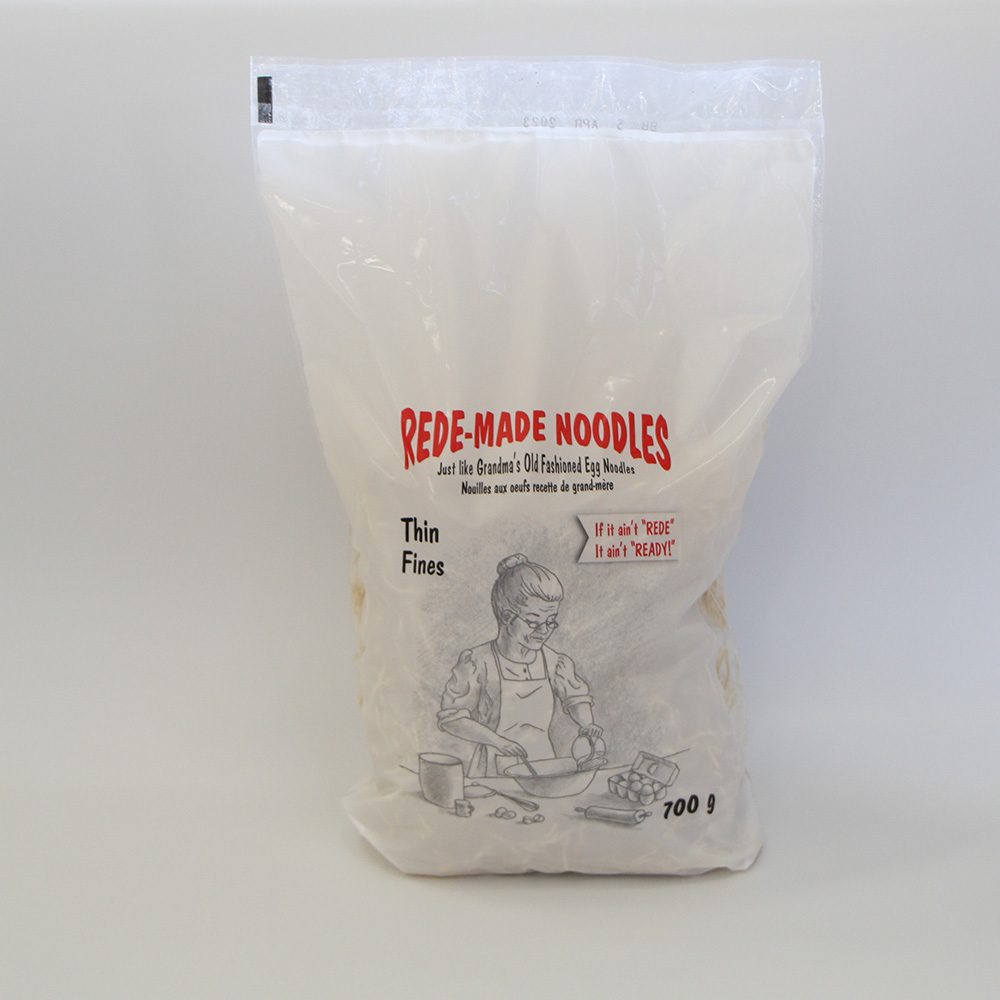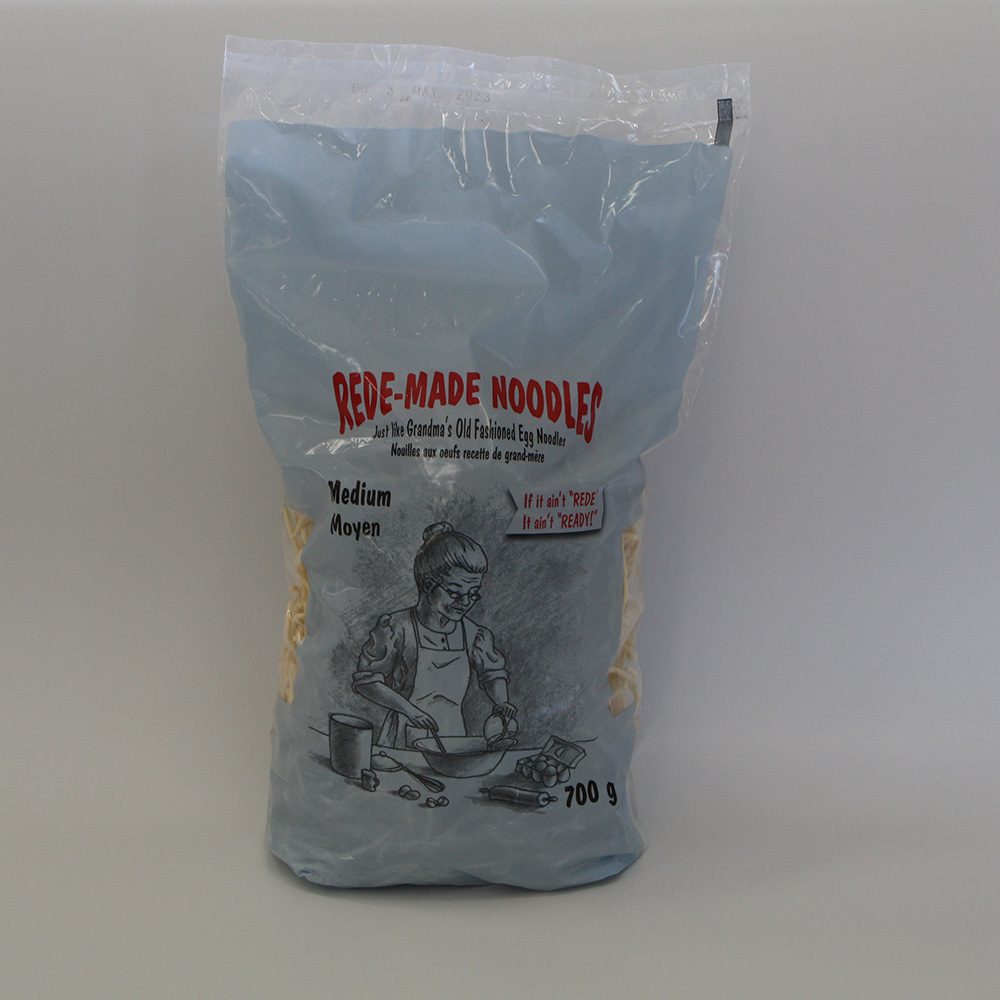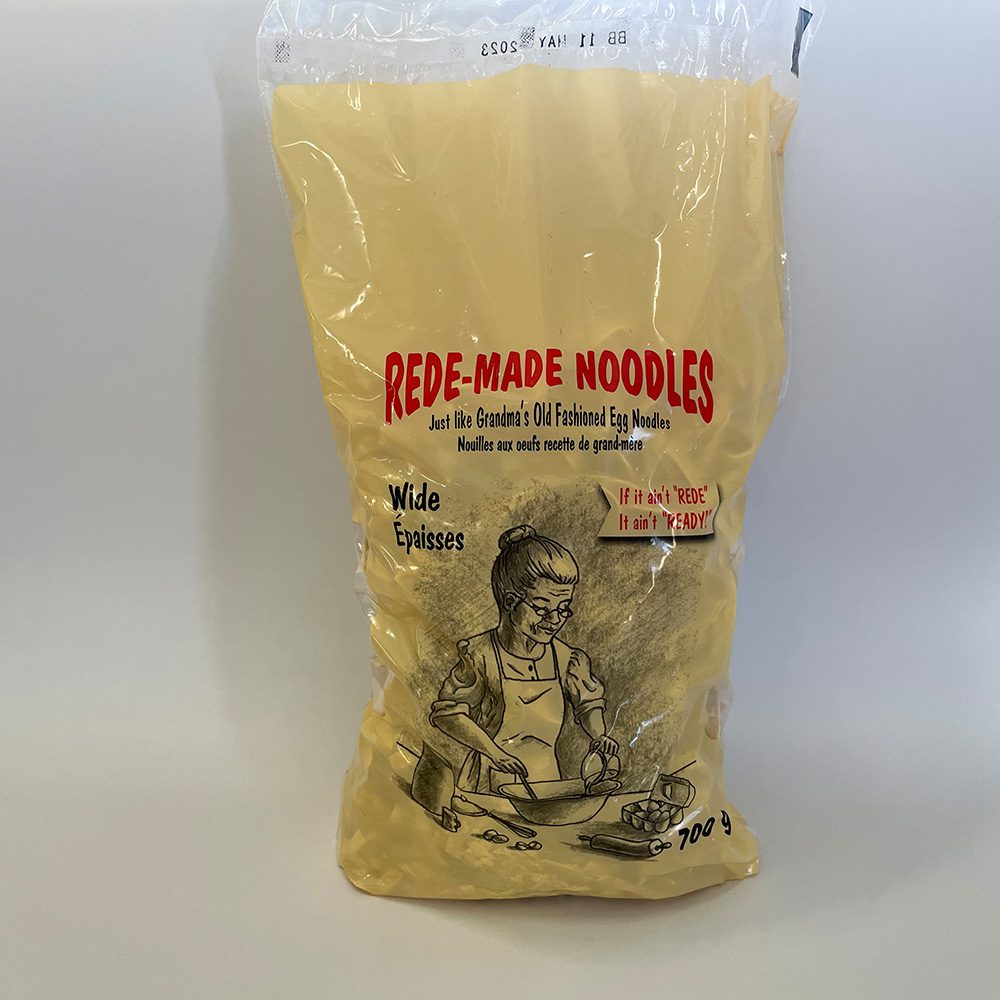 Meal ideas using our homemade noodles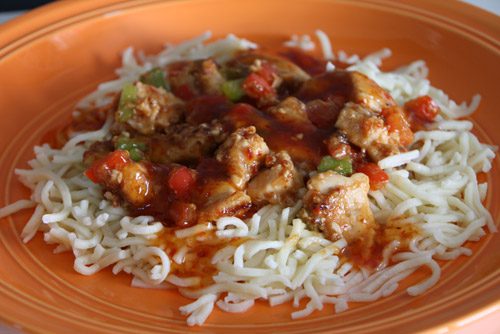 Sweet Tai Chili Noodles & Chicken