The Rede-Made Noodles story
Ours is a family-run pasta production plant in Winkler, Manitoba, and we make our noodles the way it's been done for generations – by rolling out the dough, cutting it, and packaging small batches. The result is taste, texture, and quality that will take you back to the warmth, care, and conversation of Grandma's kitchen.
The Rede-Made Noodles recipe is a simple one. Making homemade noodles and perogies is time-consuming, requires a lot of space, and is a lot of work! We know our customers are busy and simply don't have the time to source and make their own noodles, which is why, in 1998, Pete and Eva Redekop founded Rede-Made and began selling their products to family, friends, and small stores in Southern Manitoba.
What began as a small operation in the Redekop's garage grew quickly as word spread, and in 2001 it moved to a 1,320 sq ft building on Perry St. in Winkler. Three years later it moved to its current 4,000 sq ft facility at 585 George Ave. In 2012 Pete and Eva sold the business to Dave and Tina Fehr and their sons Abe, Klas, and Jamie. Abe and Jamie now run the day-to-day operations and continue to grow Rede-Made Noodles into new markets.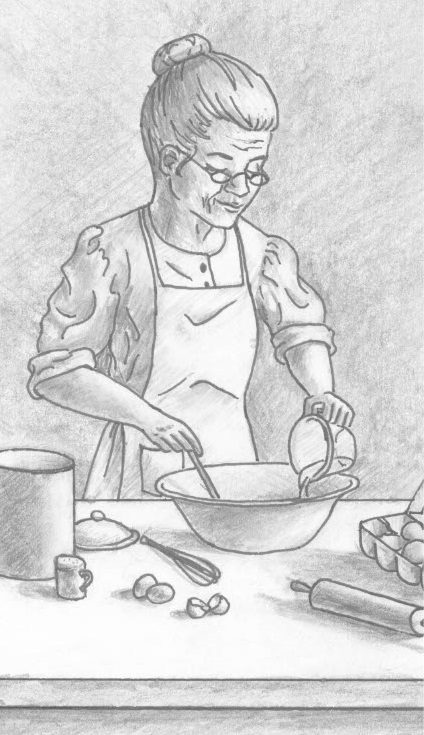 We want you to enjoy traditional homemade noodles "Just like Grandma's old-fashioned egg noodles" and also enjoy the convenience of buying them in your local grocery stores. Rede-Made uses only the best ingredients sourced from Manitoba farms and our noodles and perogies are produced and packaged in Winkler. We're proud to own a Manitoba Made designation and participate in the Buy Manitoba program.
Rede-Made Noodles continues to grow and currently employs eight women, most of whom are grandmothers themselves. We're grateful for the support and opportunities we've received and are excited about what the future holds.
Have a question about our company and production process? Fill out the form below and we'll be in touch!